Learning From Legends MTB Edition
August 31, 2018

-

September 2, 2018

4595Nok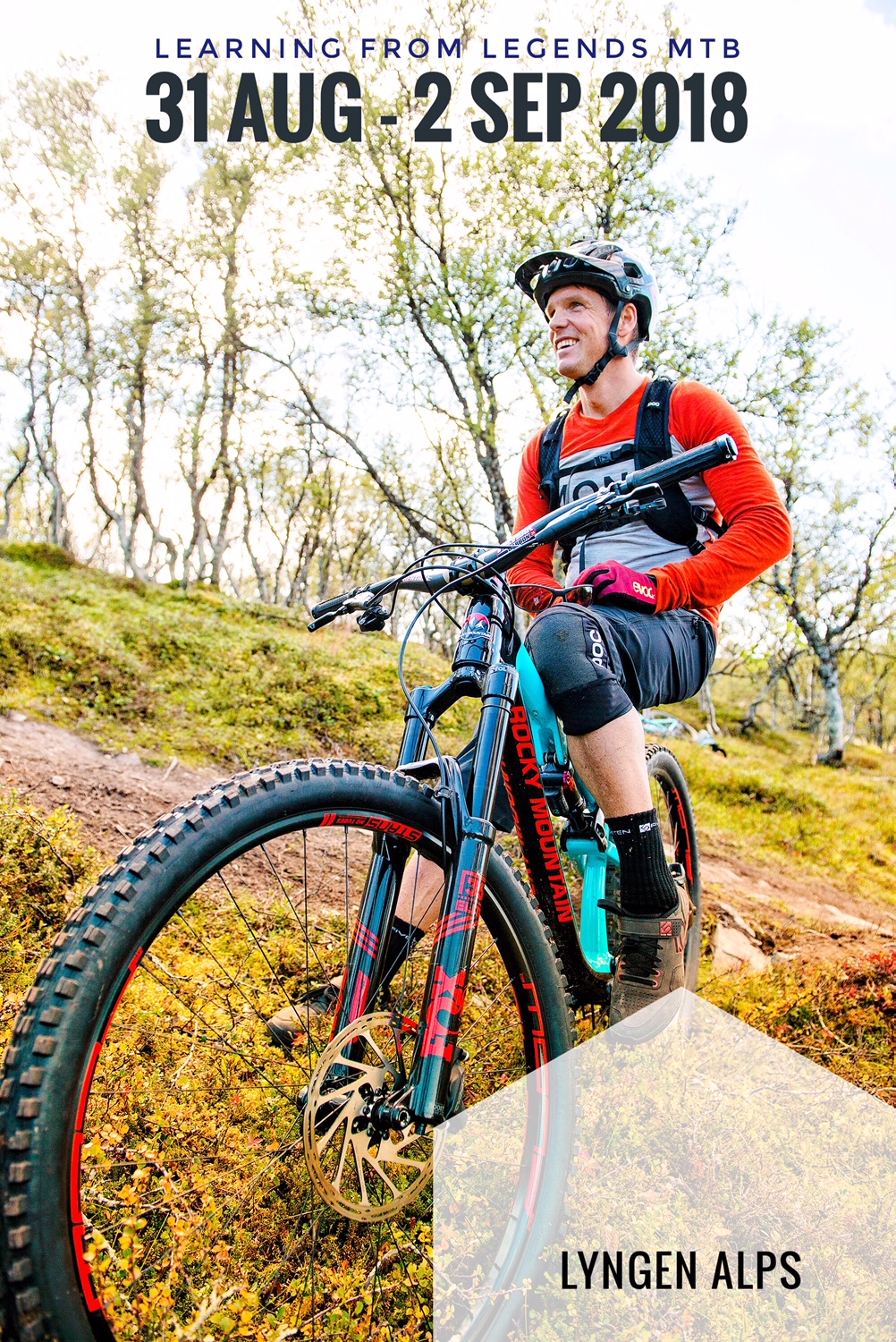 Welcome to The Lyngen alps and the Learning From Legends MTB. 
Our Learning From Legends Events gives participants the opportunity to meet the best in the game to boost their knowledge and motivation. The MTB edition will be covering XC and Downhill/Enduro oriented terrain mainly natural single track trails. This is a "workshop" event where our experienced profiles join the participants to share and coach at some points during the tours. In the evenings there will be presentations of the "legends" and opportunity to ask and share experiences in between having a great time:) A great opportunity to meet new friends and discover a new area.
(Keeping numbers low on this one to give the best quality experience.) Max 8 participants
Special guest:
Espen Bergli Johnsen – Rocky Mountain ambassador (Norwegian Downhill Champion 2001, 2003, 2005, 2006, 2007, 2008, 2010) and over all winner of the 80/20 National Enduro series. 
Location: We will be based in Nord Lenangen at the Ascent Descent / Lyngsalpan Cruise facilities for the weekend. 
Ambition: Our ambition is to create a special atmosphere for everyone at the event where we ride our bikes and share fun and knowledge. Using natural single track trails in the surrounding mountains and a technical practice course for boosting participants skill set.
Level: (intermediate – advanced) 
Including: 
Event, Tours, Accommodation, Full board, Bed linen, towels, Cleaning at departure
Price: 4595 Nok/person
8 spots and to join and book you need to send an e-mail to ascentdescent@gmail.com