Workshop – "Decisions in Avalanche Terrain"
January 26, 2018 @ 18:00

-

January 28, 2018 @ 16:00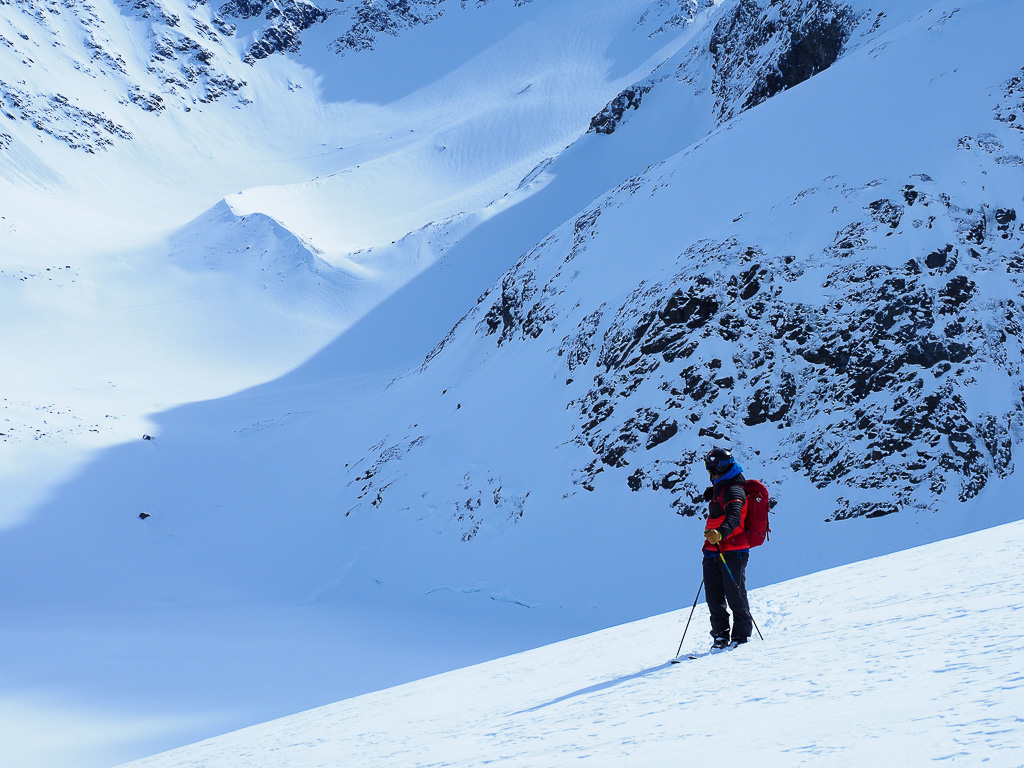 Welcome to the Northern Lyngen alps and Ascent Descents "Learning from the Legends" weekend 2018. A memorable event and course with avalanche terrain management and inspiration in focus. Two evenings with lectures, slide shows and two days on the mountain with certified Mountain Guides and special guests. It´s one of our few "open" events during the winter so it´s a good opportunity to meet other skiers from the area and future ski buddies. 
This weekend we focus on "the skiers" approach in avalanche terrain but will also run a detailed search and rescue exercise and explain avalanches and why they occur.
Instructors at this point:
Ptor Spricenieks – World wide ski mountaineer 
Ptor is a passionate ski mountaineer and even if not fully certified IFMGA guide he´s been guiding in the back country in remote places of the planet since 17 years. He has also worked with avalanche control in Gulmarg. He will share his thoughts on the mountain as well as in the evenings. Ptor Lives in La Grave and it´s a great honor to have him listed for this event. If you live in the Tromsø area this is a chance not to be missed… Please check out the Trailer: https://www.youtube.com/watch?v=wJq57RonNOE
Markus Landrø – IFMGA Mountain Guide and avalanche guru
Markus is one of the leading avalanche workers in Europe and is part of the team who developed the Norwegian Avalanche forecasting system VARSOM.NO. Educated IFMGA guide and author of the very recognized avalanche handbook "Skredfare" (avalanche danger in Norwegian) he will contribute with huge knowledge and we are very proud to have him on the team for this weekend.  Markus will join us in the evenings and be one of the instructors on the mountain. 
Jimmy Halvardsson – IFMGA Mountain guide 
Founder of Ascent Descent "The Lyngen Mountain Guides". Dynafit ambassador and Mountain guide since 12 years in Scandinavia, The Alps and Japan. Avalanche worker at Regobs/Varsom.  Will share his thoughts about risk management and local tweaks and tips to get the most out of the Lyngen alps.
SO, if having fun on the mountain and chill out in the sauna or jacuzzi before listening to some really interesting lectures in the evenings sounds like your thing please send a mail to ascentdescent@gmail.com for info and booking.
Included:
Accommodation, Food, Guiding/Instruction, Bed linen/Towels, Event (Transport will be organized for the ones without vehicles)
4250 Nok/Person
Location:
Lyngsalpan Cruise / Ascent Descent Ski Lodge in Nord Lenangen, The Lyngen alps.
Details
Start:

January 26, 2018 @ 18:00

End:

January 28, 2018 @ 16:00

Event Tags:

Website: