AD Lodging & Logistics
Welcome to Ascent Descent "The Lyngen Mountain Guides" in The Lyngen Alps. We offer ski touring weeks through the whole season starting from  Mid  February – end of May. Moving in to our 14th season we present a concept worthy of this amazing mountain range. The lodges are located by the sea in one of the most beautiful parts of the Lyngen alps.
Our trips are customized for private groups on all levels and to get a spot for the coming winter you need to book in advance to get your preferred dates.
Located in Nord-Lenangen in Northern Lyngen alps we have amazing ski terrain just outside the doorstep and close access with the boat to island summits in the sea.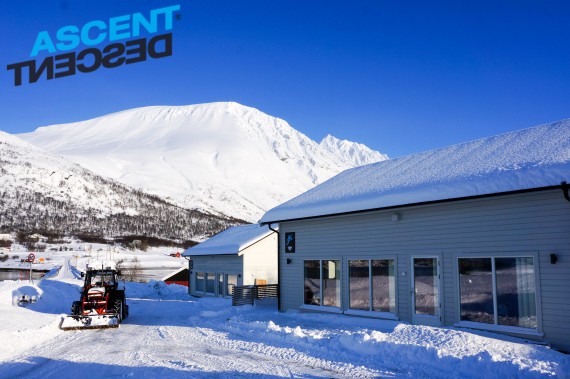 In cooperation with Lyngsalpan Cruise we run 3 separate chalets during the ski season. Each private goup in it´s own chalet.
Enjoy the wood fired sauna or try the jacuzzi in a snowstorm after skiing. All accommodation comes with bed linen, towels and wifi. Photo: Jimmy Halvardsson
The Lyngen ski season is often a story of mixed weather but in general March presents cold temperatures (-2 /- 10), northern lights and fairly long days in terms of daylight. In April it get´s warmer but its still a powder month with long days. May is springtime in the Lyngen alps and as the midnight sun arrives the days becomes endless…
 . 

Inspiring? Contact us today!